A n a n d a S a n g h a
B a n g a l o r e

…
Ananda Sangha is a worldwide spiritual movement to help you find joy within yourself, inspired by Paramhansa Yogananda and founded by his disciple, Swami Kriyananda.
Ananda's primary goal is to help people achieve Self-realization, a state of consciousness that comes through shedding all outward self-definitions. These teachings are based on India's timeless universal truths and offer practical solutions to the challenges of modern life.
Ananda has, therefore, created communities and centers that welcome all sincere seekers, regardless of race, religion, national origin, gender, age, or disability. We are committed to providing an inclusive, welcoming environment for everyone to pursue the search for God.
You are invited to visit our center at Bangalore to find out more.
U p c o m i n g E v e n t s
1 July, 2017

How to Meditate Class

1 July, 2017 @ 10:00 am - 12:00 pm


2 July, 2017

Sunday Satsang

2 July, 2017 @ 10:00 am - 11:30 am

W e e k l y N e w s l e t t e r
Know about what's happening at Ananda Sangha Bangalore, schedules of classes and read inspiring articles etc
O u r S p i r i t u a l L i n e a g e
Lahiri Mahasaya
Babaji
Jesus
Sri Yukteshwar
Paramhansa Yogananda (Our Guru)
A u t o b i o g r a p h y O f A Y o g i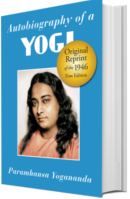 The Original Unaltered Edition