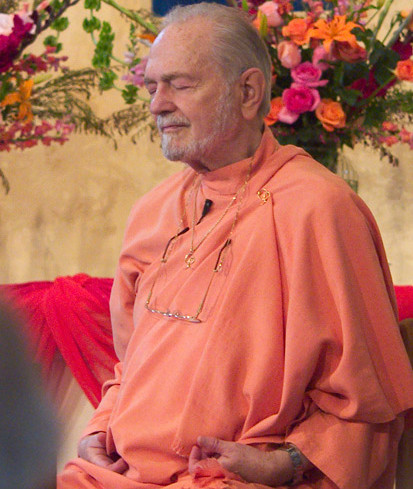 Meditation Course
Meditation is one of the most important skills you can learn. With its practise, you will find yourself becoming noticeably calmer, happier, and more loving.
Swami Kriyananda, the founder of Ananda, has said, "The peace of your soul awaits you at the centre of your own being", and it is meditation—more than anything else—that will help you discover, and live in, this peace.
Get Started
What is Kriya Yoga?
Kriya Yoga is a meditation technique that quickly accelerates one's spiritual growth.
It was first made widely known by Paramhansa Yogananda in his Autobiography of a Yogi. According to Yogananda, Kriya is the most effective technique available to mankind today for reaching the goal of Yoga: union with the Divine.
Know More
The Path of Kriya Yoga Course
Path of Kriya Yoga Course is offered in 4 levels.
Learn more about the course structure which prepares you to take Kriya Yoga Initiation
Learn More